While in Sapporo, Ambassador Isikeli Mataitoga was also hosted to a welcome reception on Thursday, 6 June 2019 evening. Attendees included the Mayor of Ebetsu city, Senior city officials of Ebestu and Sapporo, METI Hokkaido, Australia Consul in Hokkaido, and friends of Fiji. About 40 attended the two-hour reception.
The evening reception is hoped to inspire others to derive new openings of exchange ties, and in particular to what that can be exchanged between Fiji, Australia, and Hokkaido. HC Shimizu while officiating informed of how beautiful Fiji is, and the many opportunities that can be shaped for exchanges. He further extended that people-to-people exchange cooperation for various fields is something that we can develop and is of great importance and benefit to Fiji and Hokkaido, as well as Australia and Hokkaido whose team will be hosted in Ebetsu city, Hokkaido.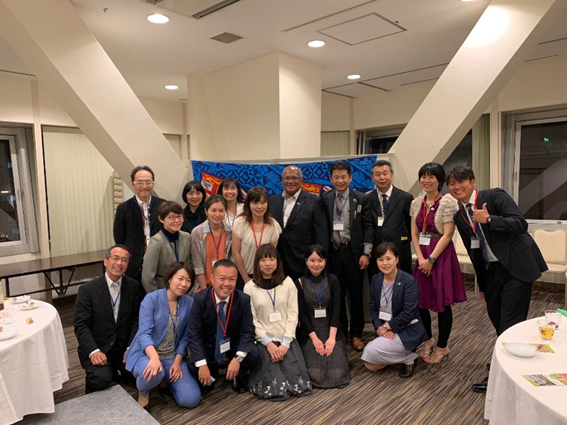 (l-r) Ambassador Mataitoga, HC Shimizu with Fiji-Hokkaido Kai members
The Ambassador, in his remarks, expressed profound gratitude for the Honorary Consul and Fiji-Hokkaido Kai members as well as all those involved in the building and strengthening the Fiji-Japan relationship in Hokkaido. Ambassador Mataitoga also underscored his visit to Abashiri, and how rugby today is part of sports Diplomacy, and how this as a base has also seen Fiji's genuine connections with other prefectures and cities in Japan. The growing bond between Fiji and Hokkaido in recent times following the establishment of Fiji's Honorary Consulate in Ebestu, and now with Abashiri as the first official campsite and Sapporo as the official match venue for our team, seals the initial establishment of Fiji-Hokkaido exchanges. The need to further promote economic, commercial, and people-to-people relations between the two countries was also stressed.
The resumption of direct flights, Tourism, and Business promotion was also discussed, to which he further advised that the Fiji Embassy Tokyo stands firm in assisting or creating a new strategy that would allow many tourists or businesspeople from Hokkaido to visit Fiji as well.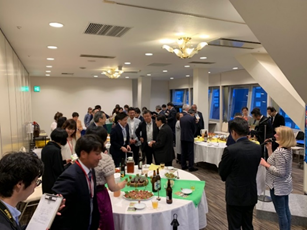 Australian Consul in Hokkaido, Mr. Ronald Green also remarked on the Fiji-Australia ties, as well as the promising exchanges to be undertaken between Australia, Fiji, and Hokkaido. The preparation of the official camps for both teams, as well as the official match on the 21st of September 2019, will inspire many for future exchanges as well as visit the South Pacific as well.
Representatives of Ebetsu City, Sapporo City, and even METI Hokkaido also commented on how Hokkaido is preparing and looking forward to hosting internationals teams during the 2019RWC. Ambassador Mataitoga once again thanked everyone for the great evening, which was enjoyed by everyone that attended.
https://fijiembassy.jp/wp-content/uploads/Coat_of_arms_of_Fiji-200x241.png
0
0
Kelera Rakavosa
https://fijiembassy.jp/wp-content/uploads/Coat_of_arms_of_Fiji-200x241.png
Kelera Rakavosa
2019-06-19 00:45:10
2019-06-19 00:47:54
Ambassador Mataitoga hosted to a Welcome Reception [Fiji-Hokkaido Kai]