On Friday, 7 June 2019, HE Mr. Isikeli Mataitoga convened a meeting with Mr. Naoya Oyaizu
Director General for General Coordination and Policy Planning Department, METI Hokkaido discussing bilateral relations, in particular, the possibility of deepening and further promoting economic, commercial and people-to-people ties between Fiji and Hokkaido. The meeting was also attended by senior officials of METI Hokkaido.
A brief discussion followed, detailing on the business opportunities in Fiji, and those that can and should be taken into account when defining and implementing projects or investments whose funds are readily available through the GoJ initiatives, for instance, PALM8 – Iwaki Declaration and so forth.
Fiji's interest in attracting tourists from Hokkaido was noted, particularly given the resumption of Nadi-Narita direct flights from 3 July 2018, Fiji needs the regional connections to be made in such a way that will allow an increasing number of visitors from Japan. Ambassador Mataitoga further stressed the required Tourism PR of Fiji`s delicious food, destination, etc., in which Mr. Oyaizu agreed that the Fiji Tourism Promotion 2019 from 20-22 September in Sapporo would provide an excellent platform for participating tourism agencies from Fiji and Japan.
Ambassador Mataitoga further stressed of MANA Island Resort & Spa in Fiji, a Japanese owned resort, and emphasize how valuable, such investment and attractive Honeymoon or even Second Honeymoon packages that they create would be in assisting Fiji's tourism sector move to new heights.
*The METI Hokkaido has been very supportive and active in promoting the Fiji Tourism Promotion 2019 throughout Hokkaido and is also one of the "Supported By" organizations under the host city, Sapporo city. METI Hokkaido is providing the Embassy the 3-day venue free of charge.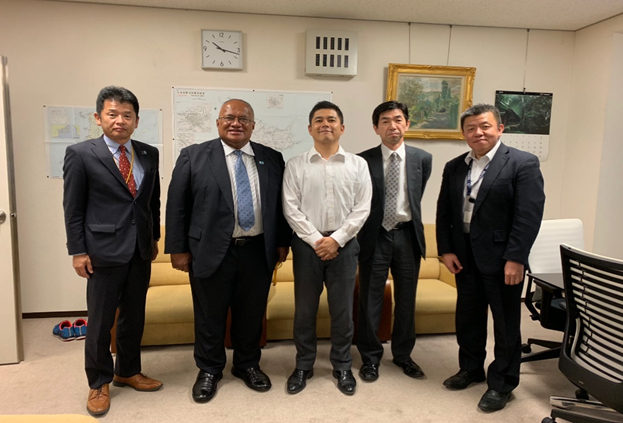 (middle, l-r) Ambassador Mataitoga with Director General Oyaizu, together with METI Hokkaido Officials
In closing, Ambassador Mataitoga thanked Director General Oyaizu and his team for receiving the FET delegation and the opportunity to be engaged in a frank discussion on keys areas and issues that are of importance to both parties. He informed that the FET looks forward to METI Hokkaido cooperation and assistance as discussed.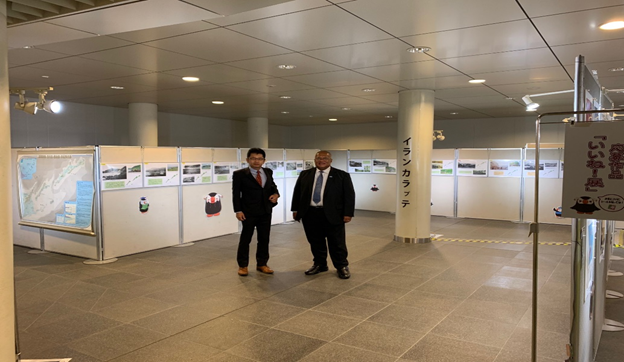 Fiji Tourism Promotion 2019 in Sapporo venue – Sapporo Station Underground walkway
FRIDAY, 7 JUNE – KAMAISHI CITY, IWATE
https://fijiembassy.jp/wp-content/uploads/Coat_of_arms_of_Fiji-200x241.png
0
0
Kelera Rakavosa
https://fijiembassy.jp/wp-content/uploads/Coat_of_arms_of_Fiji-200x241.png
Kelera Rakavosa
2019-06-19 00:55:02
2019-06-19 00:55:04
FRIDAY, 7 JUNE – SAPPORO CITY, HOKKAIDO